Approved by the U.S Food and Drug Administration (FDA), CoolSculpting smoothly cools undesired fat cells in the body resulting in a painless, controlled eradication of fat cells. The CoolSculpting method is based on science performed by the Wellman Center for Photomedicine at Massachusetts General Hospital in Boston, Massachusetts. Research determined that fat cells are more vulnerable to cold temperatures and when introduced to these cold climates are effortlessly and permanently demolished. Beginning weeks after the cooling application, the cooled fat cells initiate the process of solidifying the fat cells without destroying surrounding tissues, eventually causing the cells to shrink and disappear naturally. Gradually as the cells diminish, the depth of the fat layer will be reduced.
Get your body back in this revolutionary non-surgical treatment. Slenderize stubborn fat areas without surgery! WE WILL BEAT ANY PRICE!

About
The CoolSculpting procedure is the world's #1 non-invasive fat-reduction procedure.* It's an innovative way to contour your body by freezing unwanted fat away with no surgery or downtime. With more than 4 million CoolSculpting treatments performed worldwide, people everywhere are getting a better view of themselves, thanks to the one-of-a-kind CoolSculpting procedure.
Candidates
Ideal candidates are active and are at or near their goal weight, but are unable to get rid of stubborn fat with diet and exercise. They should be concerned with specific areas that include stored fat, not concerned with their entire body, but do not consider surgical procedures a solution. The CoolSculpting method is not intended as a weight loss solution.
Procedure
The CoolSculpting procedure can help both women and men get rid of those stubborn bulges for good. The non-invasive treatment works on those pesky love handles that nobody really loves and even that double chin you see in the mirror every morning. CoolSculpting is specific to each and every person, so if you want us to focus on a certain area just let us know, and watch the fat melt away.
The procedure is nonsurgical and has no downtime after it is complete. During the procedure you may experience some slight pressure at the treatment area, but as the site gets numb the feeling will go away.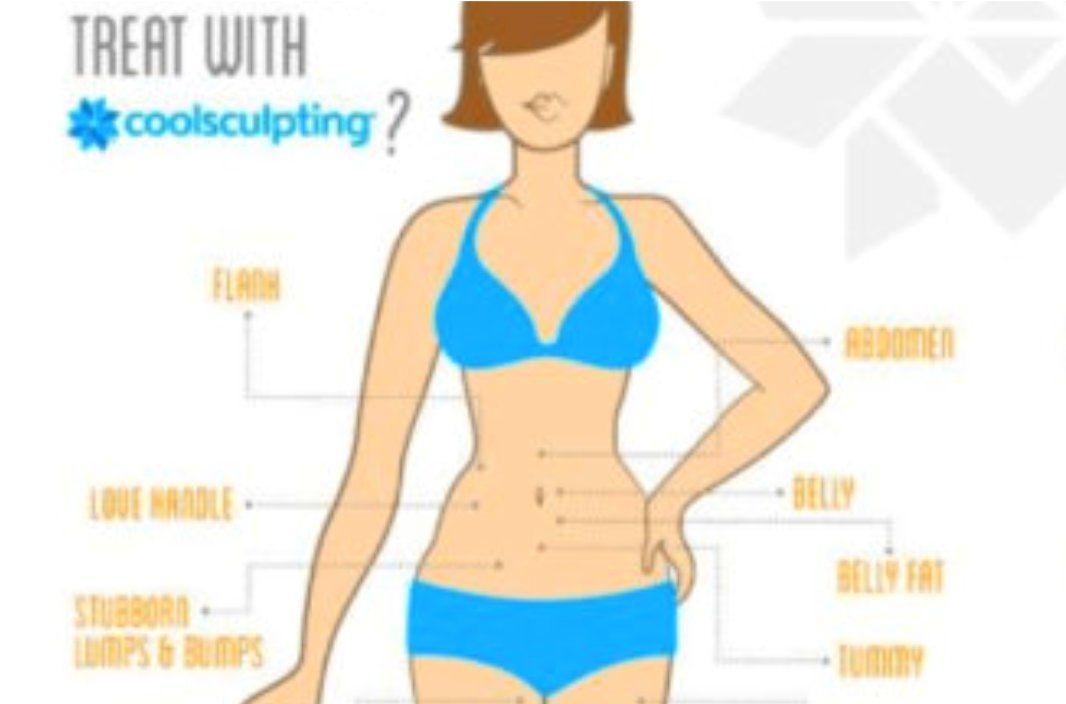 If you are interested in scheduling a CoolSculpting procedure, contact Prime Med Spa in San Diego today. We have CoolSculpting specialists on hand ready to help educate you on the procedure. Get all the details on CoolSculpting at http://www.coolsculpting.com/.
CoolSculpting Pricing Information
1 Large Area $1,500
2 Large Areas $2,700 ($300 off)
3 Large Areas $3,800 ($700 off)
1 Small Area $750
2 Small Areas $1400 ($100 off)
3 Small Areas $2000 ($250 off)
Medium and Small Applicators
Most areas require 2 sites (left side and right side), treated over 2 hours
Individual Treatment $750
Package of 2 sites $1,400 ($700 each)
Package of 4 sites $2,700 ($675 each)
Best Value
Package of 8 sites $4,400 ($550 each)
FAQ
How does the applicator deliver cooling to the fat cells?
The applicator gently holds tissue in the applicator cup grasped between two cooling panels, resembling a vacuum, while extracting body heat from underlying tissue. The skin is monitored through sensors, linked to the control console, built into the machine that control a consistent cooling procedure pattern and provide constant feedback to the physician.
How long will my results last?
Patients show full results six months after the CoolSculpting treatment and are expected to last about as long as results from invasive fat cell removal surgeries such as liposuction.
Are there any side effects after the treatment?
As a non-invasive procedure, the CoolSculpting treatment allows for immediate return to normal daily activities with no restrictions. Immediately following the treatment, the area may appear red anywhere from the first few minutes to the first few hours, but this is completely normal along with minimal localized bruising which usually disappears within a few weeks. Some patients may feel a numbing sensation to the treated area lasting up to 8 weeks.
What happens during the treatment?
The first step is consulting with a physician and selecting an area(s) to be treated. The applicator available in small, medium, or large, will then be placed on your skin, while the device begins firmly pulling up the skin between the two cooling panels. Once the bulge is obtained in the applicator, the device will continue a sucking motion in a constant rhythm for about an hour or so when the procedure is complete. Immediately following the treatment, your skin may feel stiff and transient blanching (temporary whitening of the skin) may appear.
What does the treatment feel like?
The first few minutes can be somewhat uncomfortable as the cooling sensation takes affect, but usually diminishes. Many patients find it beneficial to read, take a nap, or browse their phones during the treatment. Rarely, you may experience tingling, cramping, or aching which usually subsides within a few minutes.